The Devil's in the Details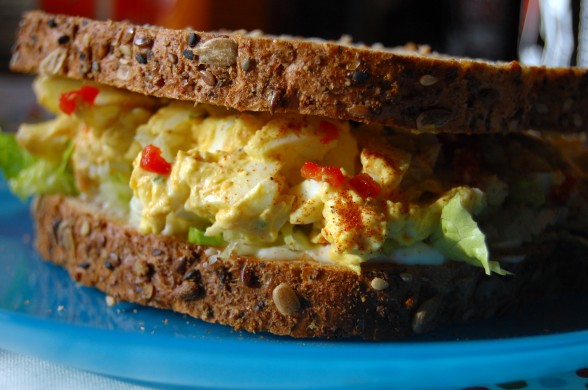 Newberry's was a five-and-dime that had three locations in Portland: Lloyd Center (now a Dollar Tree), downtown (now a Ross Dress-for-Less) and at the ghost in the shell, Eastport Plaza (the mall has been razed and turned into a movie theater, Jo-Ann Fabrics & Crafts and Walmart, surrounded by mini-mall satellite stores and fast food joints).
Newberry's was the source of most of the birthday and Christmas presents that I received as a kid, and all the ones I bought for my family with my bottle-and-can savings. My mom would drag us there to do her shopping, park me and my brother in a cartoon booth in the store basement to watch a Heckle and Jeckle Terrytoon, put in a quarter, and walk away (we'd amble after her when the cartoon was finished, getting distracted in the toy aisle on the way).
I remember the wan pallor of the flickering fluorescent lights, the hum of the escalator ride down to the store's basement floor where I used to loiter in the pet department, wishing for a kitten. When I was very little, my mother had been wrongly accused of passing a counterfeit bill at a Newberry's, and had successfully sued the company in small claims court for the humiliation of being arrested in the store like a common criminal (at a value of $200). Though she vowed never to return, these were the pre-Walmart days and there wasn't really anywhere else for low-income people to shop in Portland. Nowhere on a bus line, anyway.
When I was about 5 or 6, my grandma Laverne used to pick us up on some Saturdays and we'd walk around the Lloyd Center – back when it was an open-air mall with only two floors – and we'd eventually settle into Newberry's so she and my mom could do a little shopping. If we'd behaved as expected, my brother Jeremy and I might be treated to lunch at the Newberry's lunch counter. Being a typical kid, I always ordered a burger or a grilled cheese sandwich and fries with a soda. The first time I heard the phrase "greasy spoon," it was used by Laverne to describe that place.
Newberry's was the bane of my middle school existence. It was where imitation Keds sneakers and saggy, off-brand sweat pants were purchased for my much-maligned wardrobe. My first training bra was purchased there, despite my mom's disbelief that my flat chest required harnessing. I used to spend my babysitting money on Wet & Wild cosmetics, Dep hair gel and the Designer Imposters version of Exclamation! body spray, but I was always mortified if anyone I knew caught me going in or coming out.
The last Newberry's closed in 1997. I couldn't have cared less.
These are all of the things I remember about Newberry's. Every detail stored in my memory bank is a 3×5 card – a crisp flash of lightning  across my hippocampus. There's something so gut-wrenching about childhood nostalgia – even though I didn't particularly love anything about Newberry's when I was young, sifting through the tin box full of my mental index cards has shaken something loose in my soul. Now I'm wistful for that food, and that place, and I ache in my marrow to recreate it.
My search for a copy of the Newberry's menu has been mostly fruitless. I found one scan of a menu from the Pheonix, AZ Newberry's, circa 1938, but this isn't the menu of my childhood. Nonetheless, it pricked a nerve and I found myself with a primal hanker for a deviled egg sandwich (and a chocolate malted, though this jones wasn't as immediately sated).
I hard-cooked 6 eggs, cracked them gently all over and peeled them under running water. I halved each lengthwise and popped out the creamy yolks into a bowl. I wanted these to be particularly devillish, so in addition to mayo, I added jalapeño mustard, hot paprika and curry powder, plus a few pinches of salt and pepper, some smoky pimentón dulce and a dash of mustard powder. Next I added parsley, pickled onions (my own) and sweet-hot peppadews (in lieu of Laverne's favorite pimentos), each minced finely. I blended the yolk mixture with a fork until smooth, then added the whites, coarsely chopped. I smeared toasted nutty wheat with mayo, added a handful of shredded lettuce and spooned on about 2.5 egg's worth of the deviled egg salad. I sprinkled on another dash of hot paprika for good measure, and devoured the sandwich standing at my kitchen counter (intermittently plying Zephyr, demanding "mo! mo!" with spicy, eggy nibblets). It hit the spot, but a chocolate malted would've been a toe-curl.
I am on a quest, now, to find all of these quasi-memory foods. In the meanwhile, I guess I'll just be poring over vintage menus and eating what strikes my fancy.
---