Water Buffalo Barbari Bread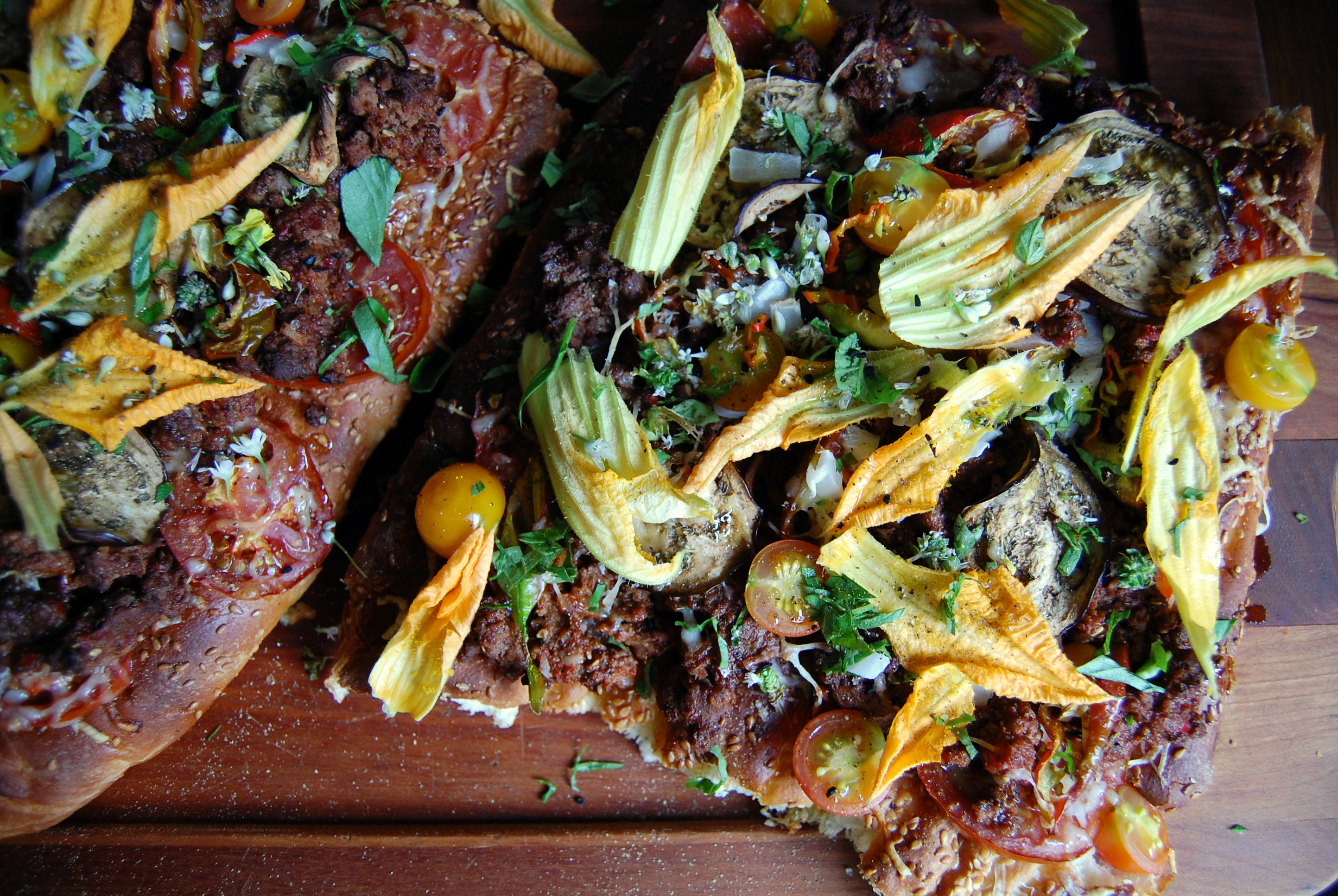 Fresh zucchini blossoms and garlic flowers look pretty and belie this dish's utter simplicity. Locally raised Nicky Farms water buffalo tastes to me like a slightly more iron-rich bison, making it a natural fit for bold Middle Eastern spices. Here I've browned it in a little olive oil and garlic, and seasoned with za'atar and Nicky's fragrant game salt, then mixed in a bit of pepper paste (tomato paste would also work). Take a traditional Persian Barbari flatbread (purchased from a local Russian grocery store, or bake your own — store-bought pizza dough would be a nice compromise) and smear it with the rich water buffalo mixture. Layer on paper-thin slices of tomatoes and eggplant, drizzle on a little olive oil, and bake at 425 for a few minutes until the eggplant is roasted through. Top the baked flatbread with halved cherry tomatoes, torn squash blossoms, and fresh herbs.
It's like sfiha and Persian pizza had a pretty lil baby.
---